UTA Podcast 013: Adi Shabat [Motek Music]
by Ran Salman
January 11, 2015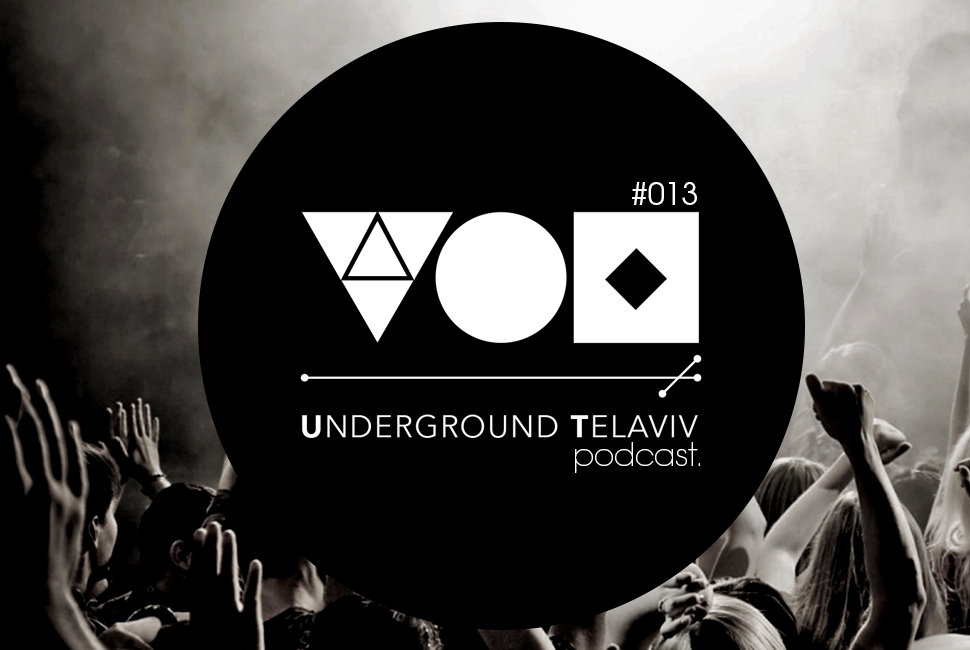 Our monthly guest for the first podcast of 2015 is Adi Shabat from Tel Aviv!
We sat a bit and chat with her about music and the scene, check it out and don't forget to listen to her exclusive mix for Underground Tel Aviv.
Q. Hi Adi! Welcome to Underground Tel-Aviv, where in the world are you right now?
A. Hi Underground TLV, at this moment I'm in Tel Aviv, returning to Berlin at the end of January
for another EU round.
Q. How did you find yourself getting into electronic music and when?
A. I think listening to New Order when was a little girl, did the job of hooking me up with the
sounds of Acid and Techno. During the past 18 years I was an electronic music journalist, so
even before I was a DJ, I was addicted to the sounds and the scene.
Q. What can you tell us about your recent releases?
A. my last couple of releases were produced with my good friend Eyal Cohen, first release "Be
The Same", which holds 3 original tracks, came out 3 month ago on Biologic Records, and the
second release came out a month ago on Motek Music with 2 originals and 2 remixes (from
ThermalBear and Fabio Giannelli).
Q. Can you tell us about your creative flow? How do you start a track in the studio?
A. Wow, that's hard to explain. It's a different process every time. most of the times I have
something stuck in my mind, like a vibe of percussion and a tiny melody on it, and than we
get to the studio and everything changes. sometimes it's a track I've heard that inspire me or
a brilliant set, it can also be my personal state of mind, so as I said, nothing in my workflow is
consistent..
Q. Is there anything new coming in the next months that you can tell us about?
A. I am working on a new EP with the talented Omer & Shaked (from Wild bunch) and hopefully
we'll have news in the next couple of month. Meanwhile Eyal and I are about to finish up yet
another EP, so we'll see how things develop in the next months.
Q. Who are the artists and DJs who gave you inspiration to start your career?
A. there are many, but I think my initial inspiration was hearing DJ sasha for the first time,
somewhere in the 90'S, but the person who actually inspired me to start my DJ career, around 5
years ago, was Danny Bar (RIP).
Q. What are your current top five music gems at the moment?
A. Mind Against, Recondite, Rodhead, Avishay Balter and Ame.
Q. Since you're playing a lot in Berlin what do you think about the scene there comparing to Tel
Aviv?
A. Well the Berlin scene is different to any other since they can hold an ongoing parties of 3-
4 days, with no limitations. Berlin is heaven for electronic music and clubbing, since it feels like
the parties are taking place on a different universe in which time doesn't apply. The Berlin crowd
is extremely involved with the music and the feedback is immediate. They care less about big
names and more about the music, so if they like what they hear you'll play again, regardless of
who you are.
Q. You've recorded an exclusive mix for Underground Tel Aviv, it's awesome and we liked it a
lot <3 what can you tell us about this mix?
A. This mix contains some of my favs at the moment and some tracks that will always relevant
for me, and I believe it combines my mix of techno, Acid, Indie and deep, just as I like it.
Thank you for taking the time to let our readers know more about you, your music and thoughts!