Premiere: Millero – French On Acid [Renaissance Records]
by Shlomi Biton
December 8, 2021
Underground Tel-Aviv Stands For Quality Music Only!

Follow us on Instagram: www.instagram.com/underground.telaviv/
Follow us on FaceBook: https://www.facebook.com/UndergroundTelAviv

The Merin EP returns… Renaissance' eponymous VA series makes its third, and final, showing of 2021 with arguably its strongest line-up yet. As ever, it's a four track EP that seeks to showcase the most exciting talent on the planet, spread across different genres; variety is very much a key ingredient to the latest edition.
Representing team indie is another young producer from the hotbed that is Israel, Millero. Although he only has a few releases to his name he already counts the likes of Solomun, Âme, Lehar and Hernan Cattaneo amongst his supporters, and has a Beatport Top 10 under his belt. It's been a stellar start to what promises to be a stellar career. "'French On Acid' is a track with psychedelic acid vibes. It starts with the insane vocals that get you into the mood and then, the acid lead kicks-in. When combined together they hopefully take you to another planet!"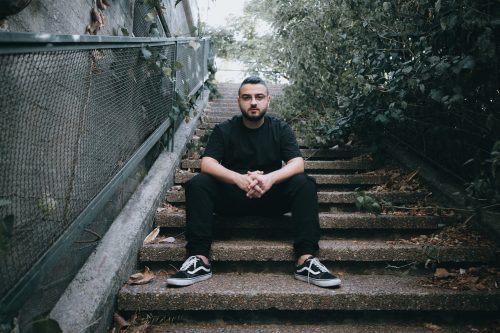 We caught up with Millero for a brief chat, enjoy…

Q. Hi Roy, It's a pleasure to have you on Underground Tel-Aviv, You're one of Tel-Aviv's upcoming stars, Tell our audience a bit about yourself and your project called Millero?

A. Hi guys, Thanks for having me on board… My name is Roy Miller I introduced to music when I was 3 years old, I was a professional ballroom dancer until 15 years old And then I discovered the DJ industry. I started to play in birthdays , clubs and bars and it quickly turned to be my career. I started to produce just less then 2 years ago And I decided to call my project 'Millero'
Q. you've recently released your track 'Ketema' which caused heavy damage on the dance floors around the world, Do you think this track was your breakout project?

A. To be honest I didn't expect this track will do so much damage around the world. This track gave me a lot of recognition from the industry after the 4th place on Beatport indie dance top 100 chart and the fact that Solomun still playing it in almost every set. so it's definitely a breakout project for me!

Q. How does it feel to be signed under the label of Adam Ten's Maccabi House and work with so many talented producers? Can we expect more surprises under this label and maybe even collaborations with some of the label artists?
A. It feels amazing to be under label as Maccabi House I really believe in this project and the most important thing the man behind it – Adam Ten is Such a nice guy that always support me and wants me to success. There are a lot of new things under the belt of Maccabi House from me and from other artists as well and don't worry i already have tracks with some of the label artists.
Q. you're about to release your next track called 'French On Acid' on Renaissance Records tell us about the process of this great track and your feeling after you signed it with a top league label such as Renaissance Records?

A. It was so fun to produce 'French On Acid'I started to jam on Ableton searching for idea, I heard a taste from the vocal that comes from Sequence on VST I played with the vocal, added an acid line, groove and got the result I sent it to Renaissance Records and they really liked the track and I'm super excited to release in such a legendary label.
Q. What do you think about the success and appreciation the Israeli new talents receive at the moment, What you guys doing right that all ears are facing you guys now?
A. I think that the Israeli electronic scene keep growing up all the time and its amazing. The israeli producers brings great ideas in their productions and the world can't ignore it.
Q. Share with us what your work environment looks like, what equipment you have in the studio, And what's your favorite gear?

A. My environment in my studio is actually really simple, I'm using a lot of VST plugins and lately I bought the Roland SE02. I'm buying all the time new samples packs And use also Splice that is amazing website.
Q. What are your musical influences and where do they meet in your studio when you are working on a new project?

A. I have wide taste of music. You can found me listening to hip hop , israeli songs and even psytrance and of course house music. I'm listening to a lot of music in my studio and In my car when I'm driving. When I'm working on a new project I listening to tracks that fit to my idea and use them as a reference.
Q. Name your top 5 track that you always drop during your gigs and you'll never leave your home without them?

A. It's changed all the time but for now:
Mele – Conga Mode
Adam Ten & Yamagucci – Grab A Room
Freestyle Man – The Side Of The Moog (Aera Remix)
Ben Sterling – Dimensions
Switchdance & Rina – Reak
Q. What's your goals for next year and what dreams you would like to achieve in 2022?
A. I hope that 2022 gonna be an amazing year for me. There is a lot of Millero's music that will see the light in 2022, I have dream to visit and play my music around the world.
Thank you for spending the time to let our readers know more about you, your music and thoughts.
Renaissance Records, Merin EP Vol.3 – VA Tracklist:

1. Millero – French On Acid
2. Just Her & Nolan – Blue Sky
3. Jim Rivers – Orchidaceae
4. Blaktone – ExMachine

Release Date: December 10th, 2021
Label: Renaissance Records
Pre-Order: https://lnk.to/REN21022D

Follow Millero: https://soundcloud.com/milleromusic
Like Millero: https://www.facebook.com/MilleroMusic
Follow Millero On Instagram: https://www.instagram.com/millero_music/
Follow Renaissance Records: https://soundcloud.com/renaissance-recordings
Like Renaissance Records: https://www.facebook.com/renaissancedj
Follow Renaissance Records On Instagram: https://www.instagram.com/renaissance.dj/