PHCK & El Mundo Interview
by Admin
February 19, 2019
Q. Hey Guys, Happy to have you on Underground Tel Aviv, You just released an EP together on Earthly Delights.
How did you met and where did the idea came up  to do an EP together?
A. Thanks for having us guys. We received a request from Underyourskin Records to remix one of El Mundos "You Are What You Seeking For" EP tracks and fell directly in love with "Ajuy".
He remixed the title track for our "Natu" EP on Nie Wieder Schlafen in return. After all that we noticed that our styles are a pretty good match. We also met at a All Day I Dream Party in Berlin and a few weeks ago at our gig at Kater Blau.
Q. Where did your musical career started? How did you got into music?
A .
PHCK:
Chris and Paul started the project PHCK at the end of 2013. Chris was djing for some time and Paul as a classical musician produced lots of music over the years. We met through Stefan who joined the project a few years later and is the perfect additional touch.
El Mundo:
I've been listening to music since a young age. From Michael Jackson to Wu-tang Clan to Depeche Mode.
I was always intrigued by sounds, artists and video clips. I had a radio stuck to my bed and listened radio mostly at night.
Sounds and the emotions I got from it were an obsession to me, even though I didn't play music myself at that time.
I started playing electronic music in 2001, when I was 19. I visited a big trance party in the Netherlands and listened to Mauro Picotto, Marco V and Sven Vath. I really felt those frequencies coming in with such a sound system. From that moment one I only wanted to do one thing; dj'ing 🙂 So I started out on the attic of my parents. Started buying vinyl, learning to find my favorite records shops, labels and artists and just kept doing that. A few years later I started creating my own music. This process felt very challenging next to collection music. In the beginning it was definitely not an easy process. I knew all these amazing tracks I played over and over. And mine never came close. But over the years my mindset, motivation, determination and the fun I get out of the process helps me to create. I learned it's about patience and being in the now. And this mindset still keeps me doing music today.
Q. Babylon is a 3 track EP. the title track is really organic and dynamic. Did you recorded all the percussion on that track live?
A. Yes, all the percussion were recorded live. We only use special organic instruments and take care that the sound is organic and dynamic.
Q. How was your work flow and how did you split the work?
A.
PHCK:
It began with Babylon and a sound from the Moog Sub 37 which created this arabic mood. We felt very comfortable with the sound and started to build up the whole set. That was the point where we sent the stems to Pim, received them back and repeat that process over and over again until we had our final track.
El Mundo:
I must say I loved the workflow we had. Even though we didn't work together in one studio, ideas and proposals we always approached with a positive and open attitude. Offcourse when we started to collaborate you have to see how it goes. But things went fluently and you could definitely speak of a work "flow" 🙂
Q. Which instruments and gear did you use for this production?
A.
PHCK:
As stated above, we used the Moog Sub 37 which was an deciding instrument for the creative process of the EP. We also used sounds of a drum kit we had in studio. Stefan (as a drummer in a rock band) knows how to complete such kind of tracks with the right percussion.
El Mundo:
For Helios we worked with the Nordlead. The keys and FX's are from that one. Also the vst Repro 5 was used. Its a vst by U-he and it really comes very close to, if not is equal to analog sounds. For Pythagora a lot of elements came from the Omnisphere. Its a virtual instrumentwhich such powerful engine and beautiful worked sounds. It works great for colors in tracks 🙂
Q. PHCK – We saw that you just played an All Day I Dream Showcase in Fabric London, how was that experience?
A. It was a once-in-a-lifetime moment. The energy was so strong thought the crowd.
We are very honoured to had the opportunity to play at this spacial venue at their 20 year anniversary for our family All Day I Dream. The ADID A.D. party's are unique and everyone who has the possibility should visit these kind of partys.
Q. PHCK – What do you have in the pipe for 2019?
We continue to work on some remixes as well as an EP. But the special thing will appear later this year: Our Album for All Day I Dream. We are already excited to share this special album with you. If you listen closely to our live sets, you'll already hear some of the tracks from the album.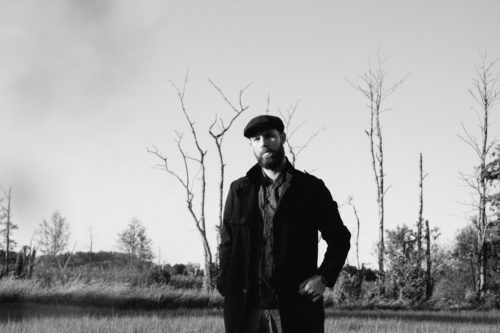 Q. El Mundo – your last release with Zazou on Get Physical was a great success. Are you planning an additional release together?
A. It was a bit of suprise this track "Can You See What I See" did so well. Even though we were happy with it, this wasn't expected. It came on a compilation and then it's always a thing if it stands out. But we received a lot of nice and positive feedback. Get Physical also showed us their trust and stimulated us to do more together. So we made and EP and a remix album together and both these products are coming out on Kindisch later this year. We also started a live set together to present this music. It's a really nice project together and a lot of fun.
 Thank you for talking to us, hope to see you soon in Tel Aviv 😉