Interview- Discovering Guy Mantzur [Plattenbank]
by Priya Sen
September 17, 2014
When an artist patents the myriad moods and modes of melodic Techno and House music in general, with delightful fusions and elements of wondrous underground pressured grooves, then you look back and your heart stops at the sight of the one and only Tel Aviv dance music boss Guy Mantzur; destroying every club floor he play's to.
So getting around to unravel the magical man, was the need of the hour. Presenting one half of Plattenbank record label owner, Dj/ Producer par excellence cause it comes easy..
Hi Guy, thank you for taking time out. Your music has been making a huge mark globally, and we want your fans and followers to get an up close and personal look at your career and what makes you tick. Can you tell us a bit of how it all started. What made you choose Djing, how did that happen?
Hey, first of all I would like to say thank you for having me here 😉 for me making music is not something that I choose to do, the music chose me , I can tell you that without making music my soul wouldn't be complete.
I started learning to play the Piano at the age of 6 and trained for 5 years. Thereafter I moved to Guitar and then at the age of 20 I started making things more professional. I made two Chill out albums and lot of music for TV and films but after doing it for 7 years I felt something is missing and deep inside I knew my heart belongs to the dark hypnotic beats of a club. So in one day I decided that from now on this is what I will do only.
Did you get any formal training in Djing or was it self taught?
Yes , after I learned the Piano, Guitar and bass Guitar , I used to write lots of song lyrics. As for Djing , my training was never formal , I bought myself the equipment I needed and started learning by myself, till I felt good about playing.
While growing up in Israel, were you doing the usual things a typical teenager would do with clubs and raving, and how would you describe the music scene currently to what it used to be then?
Back in the days, the end of the nineties, was the golden age of clubbing in Israel. We had these open air raves and were one of the best places to play in the world. The best way to describe it for those times, was when we had the first ever Global Underground party in Tel Aviv. Its good now as well but a bit more about smaller clubs and parties, not so much the big open air raves that used to be.
Any artists who may have influenced your young mind musically, that time?
The artists that influenced me the most are Pink Floyd , Neil Young and John Lennon. These guys were the basics of all of my musical inspirations.
How did you get in to production, and what was the first ever track you made?
The day I started playing with instruments, was the time that I got creative and always wanted to do things of my own and not to play only what other people wrote. I really can't remember my first track cause it was so long ago. My first really important work was an album by the name of "Smooth", this album was released with a label based in Chicago and it got really good reviews. The album was also licensed to places like HBO , WARNER , MTV and more.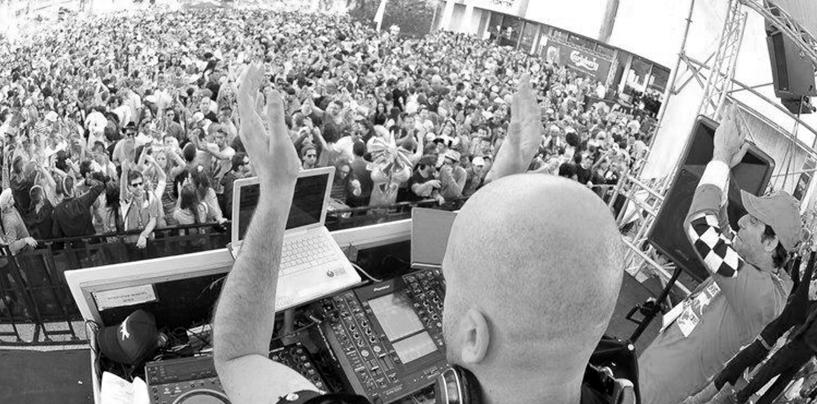 Your productions and sets rely hugely on melodies that border on beautiful yet the underneath is pure intelligent underground. I think producers often fear that melodies can become cheesy, but you seem pretty unconcerned..you just make tracks that are hypnotic, but always retains that classical recall power and that warm feel, that majority of main-stream Techno followers do not understand. What do you think is the reason of you standing out and the fact that you've made many fans along the way, despite your sounds being so niche..
Wow thank you 😉 good to hear it. I really never think what people will say about the music I make, the most important thing for me is to do something that will excite me while working on it. Then while I'm listening and playing it, I do it with all my heart and maybe people can connect to these kind of feelings. I think that in this day and age when everything is so digital, plastic and instant, lots of people are searching for emotions without even knowing it. Its like we as people always want to go back to our mothers arms and be safe over there, same with music we look for warm sounds that will fill our hearts.
Can you tell us about the days when you met Guy J and Sahar. The 3 of you have been close friends for a long time now, was it the music that got you guys together not just as friends but also a mutual respect and admiration that made the 3 of you collaborate in your careers too?
Yes we are really close friends. I know Sahar for more than 15 years, from the Tel Aviv scene. I always loved him as a Dj and one day we decided we should try doing something together and we just couldn't stop. I met Guy J through Sahar and getting to know Guy brought out the same feelings. The feeling you have with someone whose going to stay a close friend for the rest of my life. Same as Sahar.
What made you take up Plattenbank, are you still doing A&R on a day to day basis and what other activities do you oversee as boss at the label?
My partner at Plattenbank, Yaniv Tal has four labels. When he started Plattenbank, I'd already had two of my first releases from it. Thereafter after I told him that I too am thinking about starting my own label. We both thought that the natural thing to do then, is that I should be a part of Plattenbank. That's how things panned out.
Which other labels are you collaborating with currently?
Sudbeat, Lost & Found , My Favorite Robot and microCastle.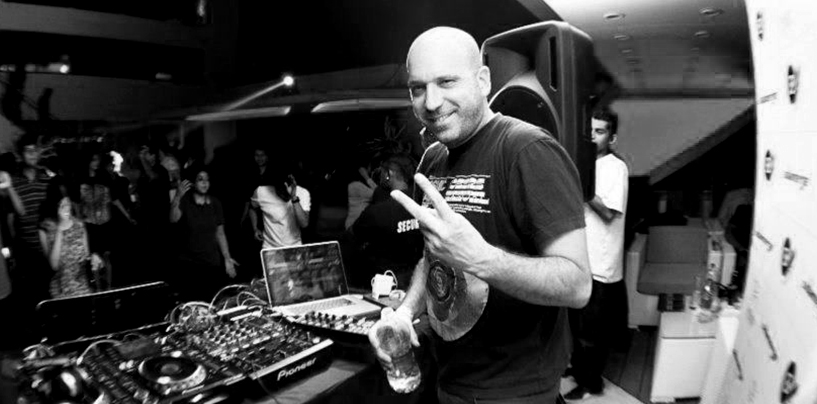 Tell us about your residency at one of Tel Aviv's most happening spot The Cat & The Dog, do you enjoy your nights there, and any particular element or vibe you like to get in to those nights when you're playing?
I love my residency there, its the feeling of coming back home again and again. I love the people there and the vibe at the club, playing there is like getting a big hug all night long.
From all the fabulous selection of tracks you have produced and co-produced any favorite hiding there, maybe one that holds a special place in your heart. Your compilation "Moments Become Endless Time" in 2013 was to my mind a musical triumph. Where was your head at, what was the vision and sound scape that you were trying to create with this entire release?
Thanks, this album of mine "Moments" – was something I felt that I had to do. It came from a deep place inside of me, and to be honest I really didn't know where or how this album will sound, only after I started work on some tracks and ideas came through did the whole picture get brighter for me. The beautiful thing in it was that I could write music that cannot be released in a 3 tracks EP and that itself, made me explore other sides in me which needed to be explored.
Apart from producing original tunes, do you like the art of remixing for other artists, does this kind of work make you happy?
Let's say that these days I don't work on something if I'm not enjoying it, cause it will lose the magic of doing what you love. To be honest I'm more an original tracks guy but after making so many, I think sometimes it can be huge fun working on a remix, its like putting a boundary and dead line, that can be also be nice once in a while. Lot of Djs and producers say that the dead lines are the biggest inspiration they have and I can really understand it.
What's your console setup like?
As of now I'm playing both ways- Traktor or Ableton. Depends on the vibe I want to create.
Do you think the advent of technology has made the Dj in to a robot with his head stuck in the laptop trying to make sets so seamless that the performer forgets there's an audience outside the console who more often than not, want the Djs' personality to translate through the music he or she is playing?
I think that first of all Djs connect through the music. There are lots of big and amazing Djs that play with cds and still don't look at the crowd but yet the connection remains strong. If you look at it from the crowds point of view, I see many times people dance with their eyes closed and just listen to the music and it feels they are more connected to the music. I can tell you about myself that when I'm playing I always look for eye contact and watch how people react to my sounds.
If I were to peek in to your music box, which are the 3 essential tunes I would find?
Currently I'm playing a lot of tunes from my upcoming album on Lost & Found. I have lots of tracks that are essential for me. I really love Guy J – Once In A Blue Moon. Mike Griego –Sofia. Guy mantzur & Sahar Z – Our Foggy Trips.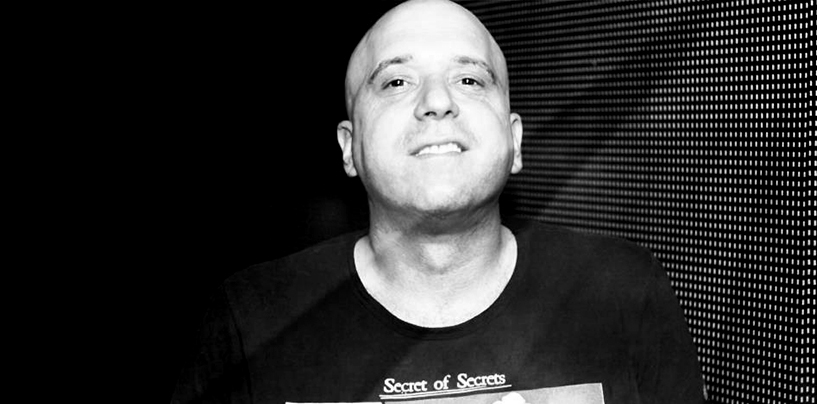 Does Mantzur, the busy Dj/Producer ever chill out. Any hobbies or pursuits outside music?
To be honest I never really know how to chill cause even when I do so, my inner voice keeps telling me I should be working now. I like to swim, I do it almost every day and it feels great, I also play Basketball once a week.
Lastly what plans for the rest of the year, where are you slated to travel, and are there any releases or collaborations news you'd like to share with us?
Yes there is a lot planned. I'm about to release an ep at My Favorite Robot Records together with Khen. I also have a full artist album with 12 tracks from Guy J's label Lost & Found with Sahar Z coming up, this is the main project that I have been working on in the last 10 months. I have remixes for my label from Mike Griego's amazing track- Sofia and the other release is with Chicola. Plus, some more originals as well. As for gigs, I took all of September off to finish the album and then October I start to tour again to Amsterdam, London, New York, L.A, San Francisco, South America and hope India as well.
Thanks a million, Guy for talking to us at Underground Tel Aviv.
Thank you all for having me here it was a pleasure as always.
And that's a wrap with the fabulous innovator who has the killer knack for building colored stories, an uncanny ability to dish out unforgettable outings. Distil quiet aggression, intensity and tension to everything he touches musically. An uncompromising giant of a man in the dance music circuit called Guy Mantzur..
Salut!!