Interview With "Sleazy Deep" Proud Father, Rob Made.
by Admin
October 23, 2013
Rob welcome to Underground Tel-aviv, Where in the world are you right now? 
Just travelling back from work on the train in London, preparing some last minute bombs for my trip to Kiev for Decadence House tomorrow!
What's life like at Sleazy Deep Towers, how does a typical your day pan out?!
Funnily enough and this surprises many, I work full-time for Sony Music and have a family too… I run Sleazy Deep and do all my music in my "spare-time" which is becoming something of a rarity!!! just to make things easier i'm starting a new sub-label to Sleazy Deep called Sleazy G! watch this space…
You deal with a lot of demos/promos every day, Any new artists coming out you have been impressed with?
Too many to mention without me missing someone, I've literally just finished compiling the latest instalment to the Future Sleaze series, The Future Sound Of Sleaze which is the 5th volume. These are all compiled from our talents and demo's sent from around the World, I'm very lucky that once sifting through the challenging to the ear demo's we get sent a lot of on point now house music which is the driving force behind Sleazy Deep (well that and my ears). Off the back of the Future Sleaze series I'd say Jazzy Funk, Moda Soul, Michael Naesborg, New Kids Of The Club, Sans Sommeil and then my other big main Sleazy players coming up the ranks Trav & Volta, Framewerk, Shimmer and more…
You've been around the world DJing, what's your favourite venue to play in?
Hard to say for me as I live in London & love London's clubs, Spartacus in France was amazing, Simons in Copenhagen was off the hook and a funny named place in Berlin I can't even name was pretty crazy – there are so many clubs I can't wait to play still…
Talking of nights out, what's your favourite tipple?
I love my beer/lager, but when that gets too much and need a lifter can't beat a Jack Daniels & Coke!!!
What are your thoughts on the EDM / Ultra take over in America? 
I think it's a good thing, obviously for the artists! Look back 5yrs and everyone was saying how dance music was dead, deck sales were down and all the kids wanted were guitars for christmas and listening to the to cool for school indie bands. That turned out to be complete nonsense, look at the big main room players (David Guetta, Calvin Harris, Avincii even Will.I.Am) then take a deeper look at the underground, music's never been so good taking so many genres and putting it all together. Love the techno, deep house, nu disco styles and also all this G House which you mark my words – will be HUGE in the US! Sleazy Deep's now branching out with my new sub-label Sleazy G with some of the biggest names in G House right now including Amine Edge & DANCE, Shiba San, Sirus Hood & Volac, so be on the look out for that!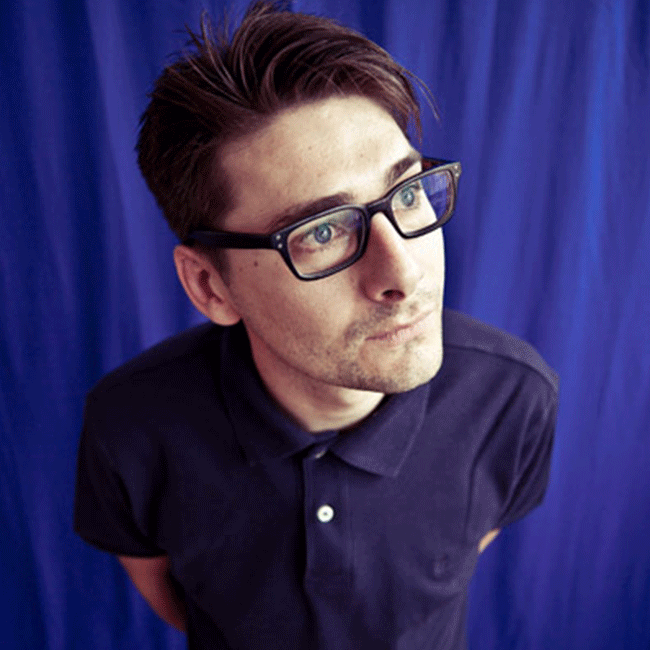 What is the one machine, program, sound, drum machine, technique that characterises the signature the Rob Made sound?
Machine: iMac
Program: Logic 8 (not that X rubbish)
Sound: 80's, Nu Disco & Deep House
Drum Machine: Arturia Spark
Technique: Not sure I have a technique (lots of things I've picked up over the years) but I love my epic synths, 80's drums, killer bass and love working with vocals. All my stuff is currently software, I wanna get more analog for bass which will be my next step for sure. Synths I can't live without and are my go to's would be Sylenth, Predator, Omnisphere & my V Collection, especially the prophet (hot for bass). My biggest tip is EQ, don't be shy and learn your frequencies for club music this link helped me loads and am happy to share it:
http://cdn.mos.musicradar.com/images/legacy/futuremusic/FM_clubmix_dsktp.jpg
Is anything new forthcoming in the next months you wanna tell us about?
Other than my new baby boy haha, I have some BIG collaborations coming with Kolombo, Teenage Mutants, Sugar Hill & Wasabi! I've also just finished an original called Say No Say Yes I'm hoping to sign on soon. Just finished a remix for Bluford Duck on Stay Fly that I'm proper hyped about and literally finalising a new remix for Gooseneck, so many more remixes in the pipeline for my label and others but next up I'll be taking some time on some new original material which I'm really excited about…
Coming Soon:
Bluford Duck – Kissed (Rob Made Remix) Stay Fly
Out Now:
Bob & Luke – Hollywood (Rob Made Remix)
Rob Made – Saturday Love
Please tell us a little about your "Sleazy Nights" at pacha, how was your first night and what next?
It was a great launch night for us, I'm not a promoter and haven't wanted to feel like that for years. We had a great crowd and considering Pacha in London really isn't known for the cooler underground, it was most definitely one Sleazy Night!!! Next we're looking at other venues and working with promoters to push the brand globally.
Early DJ heroes?
John Digweed, Sasha, Paul Oakenfold, Slipmatt, Carl Cox, Andy C and so so many more…
The person who has influenced you the most career wise…?
I just keep pushing myself to do the best I can. The artist, producer, DJ & record label owner I respect the most right now is Solomun, what a ledge! closely followed by Sharam Jey, damn he's on FIRE right now and owner of my favourite label Bunny Tiger!
What is your current top five/Ten music gems? These have been killing it in my sets, but damn this is so tough I've added another five (and wanted to add many more)
1) Elekfantz – Diggin' On You (Original & Solomun Remixes) DOC
2) Sharam Jey – Jam Hot! Bunny Tiger
3) Bluford Duck – Kissed (Rob Made Remix) Stay Fly
4) The Beat feat. Mona Lazzette (Kolombo Remix)
5) Shiba San – Westside Connection (Sleazy G)
6) Sharam Jey & Vanilla Ace – My Thang (Bunny Tiger)
7) Bob & Luke – Hollywood (Rob Made Remix) Sleazy Deep
8) Purple Disco Machine – Move Or Not – OFF
9) Marcato & Tiny Toon – Ought I Love It (Sleazy Deep)
10) Mikalogic – Spaceships Graveyard (Gun Theory) ALB
Thank you for having spent the time to let our readers know more about your music and thoughts!
No no, thank U x