UTA Podcast 008: Rui Da Silva
by Ran Salman
July 2, 2014
Spotlight
Chaim Avital aka Chaim, who was born in Tel Aviv, recently
July 19, 2016
For our 8th Podcast we have the honor to feature Rui Da Silva to an exclusive interview and guest mix!
Q. Hello Rui da Silva , welcome to Underground Tel-Aviv, where in the world are you right now?
A. Hi I'm in my studio in Soho London, just back from playing over at the Lions creative festival in Cannes, and getting ready for another intense week of studio sessions, putting final touches on next few release for Kismet records.
Q. You been the first Portuguese DJ to nail the uk charts, how that happen and what impact it did to your musical career?
A. It happened in my first few years of living in London, I had just started Kismet Records with my wife Gilly and we were on our 4th release, as soon as we started promoting the record people started to go crazy for the song and by the end of the summer 1999 there was a huge buzz on the record the culminated with getting to number one in the beginning of 2000. From there I started touring the world djing and it opened my music to a much wider audience.
Q. Your track "Touch Me" became one of the dance music biggest classic from the second it was released, how did it make you feel?
A. I always knew there was something special about the song but there's no way you can ever predict if its going to be a no1. I feel proud that it got the recognition it received and touched a lot of peoples hearts and the fact that it still gets played everywhere today 13 years on.
Q. As part of been successful DJ & producer you also running a big label called Kismet, Can u tell us more about it?
A. We've just recently re-launched the label again, my wife Gilly is my partner and manages it while I focus on making the music. The label itself is going really well again, we still have our loyal fans and DJ's who've supported us from day one and new fans who are just discovering us. We also managed to get Essential New Tune on Pete Tongs show in January our fourth release since relaunching in September 2013.
Q. Any advice for the upcoming producers that willing to sign a track on Kismet?
A. Pay attention to our sound and if you think it fits then send it through to us, we're always on the look out for new music and discovering new talent. Every demo that we receive we always listen and we try to respond.
Q. On the studio side, what DAW / Instruments/ vst are you using for your productions?
A. currently i use Logic X, Ableton and Pro Tools with a variety of Virtual and Real instruments.

Q. What advice can you give to aspiring producers?
A. Keep your head down and focus on putting as many hours into your craft, try to create your own sound and style rather than copying others. Make music for your fans and not your friends because they're the ones that buy it.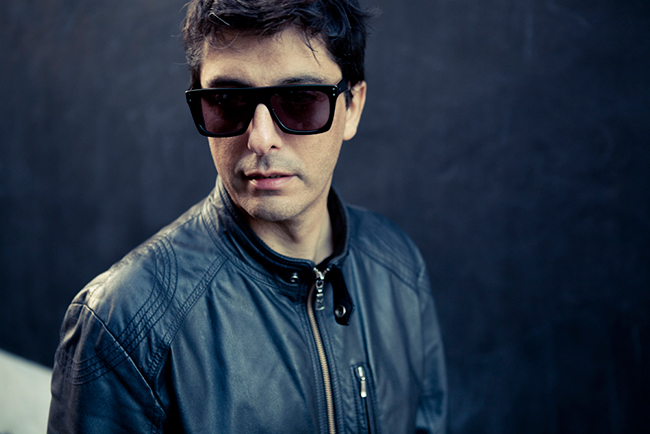 Q. Why Kismet?
A. It means fulfilment of destiny, fate, karma, whatever you put out you'll get back. We make sure that every release is of the highest quality even if it means we only have 8 releases a year, its what our loyal fans expect. I'm not interested in putting a mediocre track out every week there's enough labels that do that the industry is saturated with music these days.
Q. Which tune reminds you of your childhood?
A. Anything from the 80's like Walking On The Moon by the Police.
Q. You recently awake an old beast called "Underground Sound of Lisbon" along with António aka Dj Vibe, can you tell us more about it?
A. It all came about when someone sampled So Get Up last year. we both met up in London and got talking and thought the time was right to give the project some life again but we didn't want to just go out and DJ we wanted to do something really special and create a live show with interactive visuals and whilst we were still talking about it we got an offer from Rock in Rio to headline their Lisbon show. It was a great success we loved doing it as much as the crowd and we're now looking forward to taking it to other festivals around the world.
Q. Is there anything new in the next months you wanna tell us about?
A. I've got a lot of great things going on but I cant talk about it just yet, but what I can tell you is I have a new release out on Kismet with Penny called 'Love is The Leader' which is already picked up some great support and come with great remixes from Groove Syndicate & Chus & Cebellos.
Q. Who are your early DJ heroes?
A. Masters At Work, Junior Vasquez, Sven Vath, Tony Humphries…
Q. Name the person who has influenced you the most career wise…?
A. My gorgeous wife
Q. What are your current top five/Ten music gems?
1. Rui Da Silva – Shadow of The Moon
2. EDX – Reckless Ardour
3. Frame Of Mind – Together
4.80's Child – I Can Go For That
5.Lee Pennington – People From The Underground
Q. What are you're thoughts about the latest success of electronic music in the US, and what do you think about the buzz EDM/Big room genre creating lately?
A. I Think it is great overall that electronic music as become so successful in the US, back in early 90's when we all started making house music nobody could even imagine that it would grow this big. Music trends come and go, and there is always really good music in all genres, I think the love of US for the big room sound is due to people attending such huge events and the big room sound has the right energy to ignite such huge venues. EDM explosion in US and round the world reminds me of the acid house nonsense in late 80's its very much the sound of this generation and to a certain extend it has as much of house as it has of rock in its roots.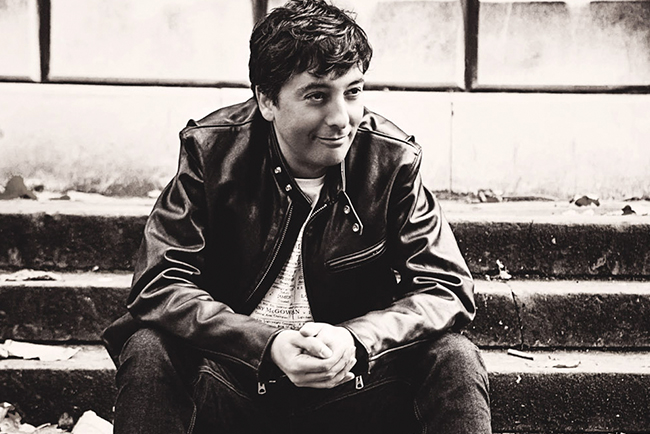 Q. You've been around the world DJing, what's your favorite venue to play in?
A. There are many amazing places to play around the world I would be hard forced to pick up one venue, but Ibiza is one of my favorite places to play.
Thank you for spending the time to let our readers know more about your music and thoughts!