UTA Podcast 004: Bubba (Exclusive Dj Set + Interview)
by Admin
February 5, 2014
Bubba (Hot Creations/Pets/Dogmatik/Alive/Extended Play)
Acid house hero Bubba starting bashing out techno tunes in his bedroom in Belfast when he was 4 after he was allowed to stay up late and watch a documentary on the History of House Music,Bubba developed and refined his sound into a chunky club jumping jam!
His first release was Scoper & Bubba ' I'm Satisfied' on Derrick Carter and Luke Solomons Classic label, a great place to start and has just been rereleased across the world incase anyone missed it the first time!
With further releases on Paul Woolfords Hip Therapy and Glasgow Underground home to Romantony and Milton Jackson and with his debut album 'While the City Sleeps' on Aciitone in 2010 he continued to pick up support from the likes of Ivan Smagghe, Soul Clap, Hannah Holland, Ewan Pearson,Catz N Dogz, Droog.
With buddy T-Bone(Timmy'Jet Project'Stewart) standout releases and remixes on Elevation and Get the Curse and their stonking (and respectful) reedit of Frankie Knuckles' Baby wants to Ride' getting picked up for the TRAX/DJHistory compilation alongside KINK, Greg Wilson, Mark Broom. Getting attention from Seth Troxler, Jamie Jones,Catz N Dogz,Ellen Allien, Richie Hawtin, Hannah Holland and Robert James.
Bubba's music style is like Larry Levan, Francois K, Andy Weatherall and Kraftwerk being stuck in a lift with Giorgio Moroder playing his latest Acid house mix!!!
What kind of music influences you while growing up?
I did a lot of music stuff as a kid in the church and school choirs and playing instruments in the school band..growing up i was listening to my parents music 60 70s stuff, but it was definitely the 80's that influence me most i got my first walkman in 87 with a Now Thats What I Call Music VOL.10 (Its a big selling music compilation in the UK, don't know if you guys had it here)it was a double tape the first track is MARRS – Pump up the Volume blew me a way…this connected and all made sense when i went to my first club and heard house and techno music i was 17. And i wanted to make this music..
What can you tell us about Runnin Wild Records? What kind of music are you looking for?
Runnin' Wild is a wide varied rosta… definitely dance floor orientated but everything has to have a certain soul about it, really proud to have had some super talented people involved…i'm just making everything up as i go along to be honest…but i know where i want to be be musically and visually….i have signed tracks back a partys with people letting me listen to them on there i phones!! but when i hear something it can just strike me and i want it…i have been lucky and travelled all over the world but no matter where you are you always end up back at someones house..someone always has new music to play you…i guess i'm a collector at heart..look out for Now thats What i Call Runnin Wild VOL.1!!
When did you decided the music is what you wanna do in your life and how did you get to achieve this ?
I was messing about all the time with keyboards and equipment since i was 19 …a hobby! I never thought the stuff i was making in my back bedroom would get heard never mind get me gigs all over the place and meeting some great people..then a few tracks blew up and things got a bit more serious..totally by accident to be honest i was giving my Dance with Me track away free on Soundcloud..thought no would be interested.. next thing Hot Creations are calling me saying Jamie Jones has been playing it solid over the summer! Next thing its Pete Tongs Essential New Tune its strange the way things happen!!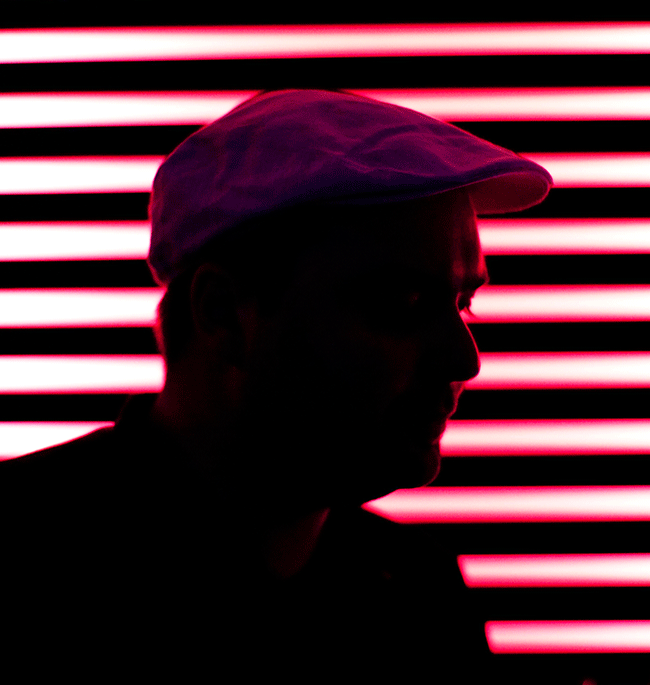 What can you tell us about your workflow in the studio when creating new tracks?
Sometimes you go in and its a blank!!! Nothing happens frustrating..thats the time to switch of go to bed….buts it addictive I can hear a song or a sound and get an idea get in and make a new track in a few hours…I use Live9 at the minute which for me just has a natural way to work and be creative, i have a certain style but always want to push it not be to way out but i imagine if i was in the club what would excite me.
What's your preference ? Analog or Digital ?
A bit of both works for me as i said i use Live9 to program the beats loop samples etc then hammer in some sounds of the Korg or Roland..analog def has a warmth..but the plug ins are so good now!!
Any new tracks or hot news you can tell us about ?
Just finished a vinyl only track for my friends in Hamburg Doctor Dru, Davide and Take it Easy (One half of the Adana Twins) for their label Jeudi Records..its a sort of techno disco thing called Plato's Treat insipired by the notorious NYC club Platos Retreat….not that i've ever been there..but it was an interesting time in NYC club history!! Availble from all good record stores! Lots of remixes coming soon and working on a batch of new originals…..Runnin' Wild has got some killer action coming out…from the likes of Funk Butcher (from London's RINSE FM) Tainted Souls, Nytron, Bones, Fapples and a 18 year kid from Belfast called COURT who making futuristic house at the moment!!
What advice would you give to aspiring producers ?
I would say get inspired but don't make carbon copies of tracks… channel your influences and come up with something fresh..experiment with it …sometimes you can do something crazy and original by accident!!
Name 5 tracks you're digging at the moment
1) TEN WALLS – REQUIEM – Killer atmospheric bass line action that i have on repeat.
2) Anything by KOLUMBO – He's a machine making chunky swinging hip house action!
3) BLACK LOOPS – LET ME SEE YOU ROLL – Mutant garage house action with phat bass action done!!
4) CREEPY AUTOGRAPH – METAPHIXICS – On Jimmy Edgars label that seem to be the right mix of electro and house
5) TAINTED SOULS – JUMP – Coming out on Runnin' Wild sounds a bit like Tiga getting it on with Solid Groove!
What are you most looking forward to in 2014?
The summer!! For sure its cold here!! Lots of shows coming up in London and Manchester back to Brazil and Canada..getting round a bit and putting on RW showcases with the artists.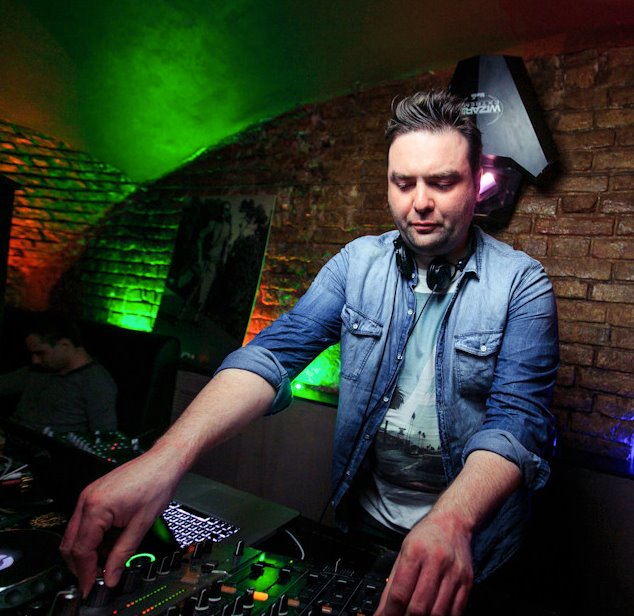 Do you have plans to play in Israel ?
Hopefully soon!! i have done some jams with my friends Lonya, Daniel Audio Junkies from Asymmetric a while back and been hooking up with Alex Bass (D33P) so it would be great to finally get over and play some shows..I know you guys know how to have a good party!!!
What can you tell us about the mix?
So much good music about but I did a special 2 hr mix from disco,house to techno of my fav cuts at the moment…a bit weird a bit trippy sometimes but all groovers with some fav Bubba bass action thrown in.
Thank you for having spent the time to let our readers know more about your music and thoughts!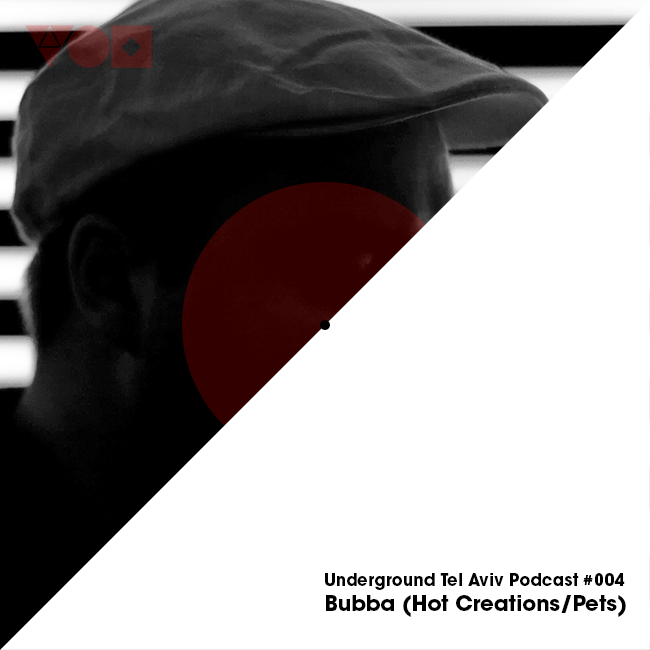 https://soundcloud.com/b-u-b-b-a 
https://www.facebook.com/JONNYBUBBA