Ost & Kjex [Diynamic] – Interview
by Ran Salman
October 2, 2015
Just before their fresh Live Act at The Cat & The Dog Club in Tel Aviv, Ost & Kjex​ from the Diynamic​ Crew found the time to chat with us about their tour, album and some more…
Check out the full interview below!
Q. Hi guys hope you're both well. How has the tour been so far?
A. Easy peasy Japanesey. Just got started actually, but feeling good.
Q. Tell us about your forthcoming album 'Freedom Wig'
A. Well it's a trippy, dark little fairytale. Quite electronic and clubby, but still with a bluesy, funky vibe running through. Loads of great quest vocalists and musicians are involved. Mostly from Norway, but we also have a French caramel on board, Jaw from dOP.

Q. What is your favorite or maybe most personal track from the album and why?
A. For my part, maybe "The Bakers Daughter" which is partly written for my daughter. Also spent three years in the studio to get it right so…

Q. Tell us about your studio work in terms of your creative flow and gear.
A. We work separately and bounce ideas back and forth. We spend a lot of time on the tunes and they usually take a few years to get done. In the shelf and out again. It's really like matured cheese. We use the software Logic to record and arrange and use quite a few external synths and effects. Also there is almost always a "live" element in our songs, like vocals, drums, keys, guitar etc.

Q. Do you find the time to write/produce new music while touring through Europe?
A. A few times, but normally touring is too hectic.

Q. Are you excited about playing in Tel Aviv? Tell us what you have heard about us and the scene around here.
A. We are suuuper excited to play in Tel Aviv!!! Friends that have played there tell us so much good things about it, so we really can't wait. Also just to experience the city will be great.

Q. What can we expect from your gig at The Cat & The Dog club in Tel Aviv?
A. You can expect two guys eager to please and we come loaded with a brand new live set. Tunes from the new album spread out in a cosmic and funky jam. Lots of singing and a little bit of dancing. We put a lot of energy into it.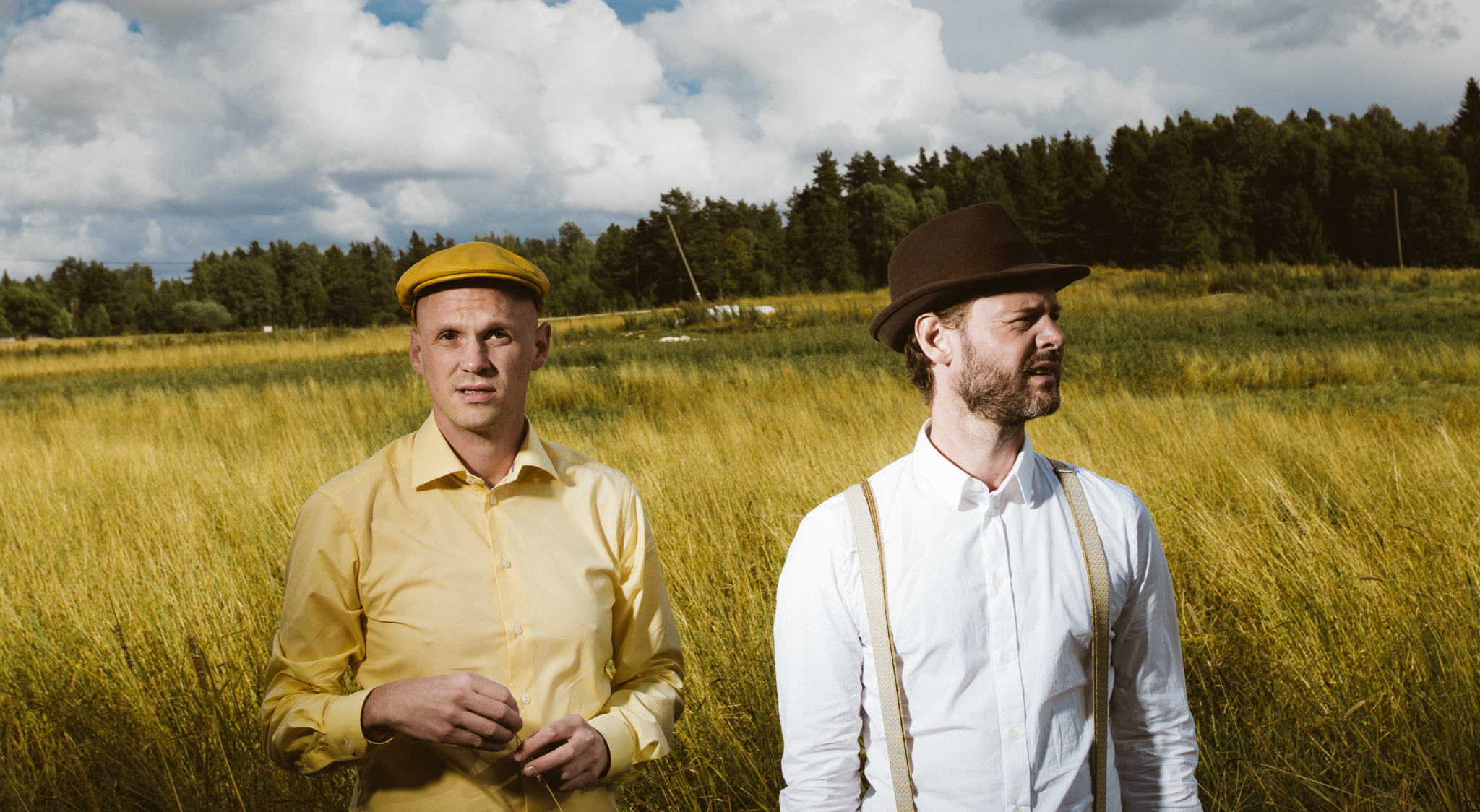 Q. Please tell us a little about the underground music scene in Norway.
A. The scene in Oslo is just lovely. It's a small but very active scene with dedicated people and it has been going for many years now. Still quite a few of the original 90's ravers are involved and there is also a new generation of producers, promoters and DJs coming through carrying on the tradition. Some very talented and soulful people among them. Also I would say there is a great musical underground in general in Oslo. The Jazz scene is potent, also noise, alternative rock, electronica and so on.

Q. Your album release tour will keep you pretty busy till the end of the year. Any plans for what comes afterwards?
A. Hopefully more touring going on until the end of summer season 2016. Then we can take a break. We're planning some gigs in Europe with a band constellation. There are some lovely musicians featured on the album that we'd like to bring on the road. Maybe together with some other Diynamic artists. We'll see.

Thank you for having spent the time to let our readers know more about your music and thoughts!
Catch Ost & Kjex playing live tonight at The Cat & The Dog Club, Tel Aviv !